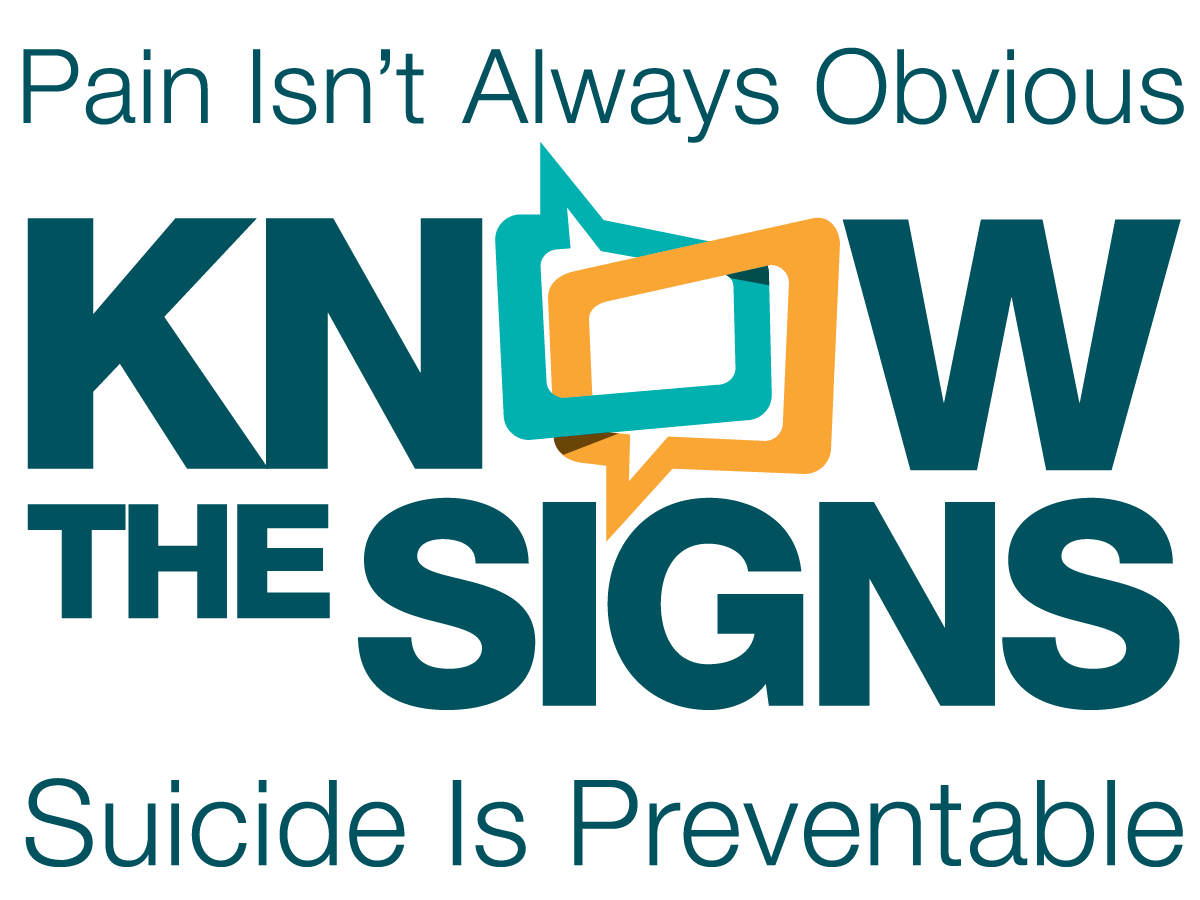 Every person, organization and community can play a role in suicide prevention by knowing the signs of suicide, finding the words to support a friend or family member, and by reaching out to and promoting local and national resources. In support of National Suicide Prevention Week (September 5th – 11th, 2021) and World Suicide Prevention Day (September 10th), we are excited to provide the 2021 Suicide Prevention Activation Kit.
The theme of this year's activation kit is Supportive Transitions. Transitions can be conceptualized as an event or series of event that cause fundamental changes in the fabric of daily life – what people do, where they do it, and with whom. They can impact our mental health and major life changes have long been understood to be environmental risk factors for suicide. Positive coping skills, resilience, and connectedness to family, friends, and our community can act as protective factors to help us navigate transitions. Remember, all of us can play a role in suicide prevention.
For an overview of the resources and activities in this kit, view the Suicide Prevention Week 2021 Webinar.
Instructions
The activation kit is intended to help individuals, organizations and communities across California with planning and implementing suicide prevention awareness initiatives. The resources and activities included in this kit can be used throughout the year, not just during Suicide Prevention Week. 
It is suggested to begin with downloading the Overview and Activity Guide (English / Spanish) 
Post and tweet! Facebook, Instagram, and Twitter pre-written posts, graphics and videos are provided in English and Spanish.
English and Spanish suicide prevention awareness digital banners.
Zoom (Video Conference) Backgrounds
Suicide prevention awareness zoom backgrounds for all of your virtual meetings.
Suicide prevention awareness print-ready and e-version posters.
Customizable daily emails in both English and Spanish focused on suicide prevention.
Customizable template proclaiming National Suicide Prevention Week and World Suicide Prevention Day.
Suicide prevention print and digital outreach and educational materials.
Public Service Announcement's (PSA's) 
Pre-written messages to be disseminated with the goal of increasing suicide prevention awareness.
Know the Signs, Find the Words, Reach Out Crossword Puzzle
English and Spanish crossword puzzle focused on suicide prevention information.
Suicide Prevention Week Activity Challenge
Join in Suicide Prevention Week and World Suicide Prevention day by taking part in the "Reconnect" Activity Challenge! 
Heart Sticky Note Wall Installation Activity
Suicide prevention awareness activity utilizing post-it notes.
English and Spanish game focused on mental health and suicide prevention information.
English and Spanish trivia game focused on mental health, substance use, and suicide prevention.
Suicide Prevention Resources for Pharmacists 
Resources intended to support Pharmacists with integrating suicide prevention into their practice.