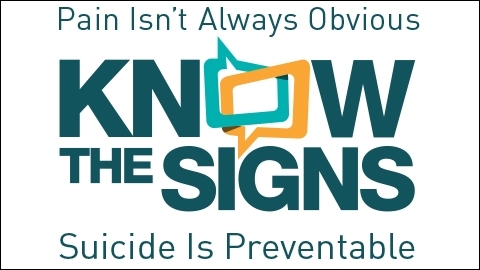 In support of National Suicide Prevention Awareness Week (September 8-14, 2019) and World Suicide Prevention Day (September 10), Each Mind Matters: California's Mental Health Movement is excited to provide the 2019 Suicide Prevention Activation Kit.
The theme of this year's activation kit is Finding Purpose: Taking Care of Ourselves and Others. Having a sense of purpose in life is truly powerful, it enhances resiliency in the face of challenging circumstances and helps us keep going when things are tough.
Instructions
The Kit is organized into the following sections. Resources and suggested activities can be used throughout the year, not just during Suicide Prevention Week!
Social Media Posts Graphics
Email templates, a proclamation, and drop-in articles that can be customized
The 2019 Suicide Prevention Week Poster and Digital Banners
Printable hand-outs such as a Suicide Prevention Activity Tip Sheet and Each Mind Matters Resource Hand-out.
Coaster and Coffee Sleeve Activity (email info@suicideispreventable.org to order coasters and coffee sleeves)
Tools to support messaging around suicide prevention and working with the media
Collection of Resources for Self-Care
For an overview of the resources and activities in this toolkit, check out the Suicide Prevention Week 2019 Webinar.