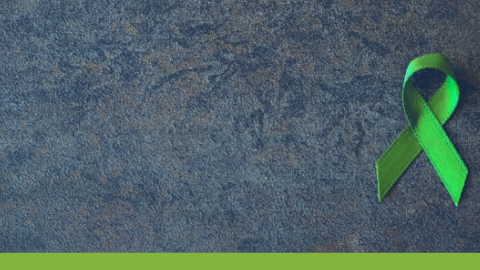 We are excited to share the 2020 May is Mental Health Matters Month activation kit. This year's theme is "Each Mind Matters: Express Yourself." As we celebrate Mental Health Matters Month, we are focusing on how expressing ourselves in different ways can raise awareness about mental health, break down barriers between people, build our own wellness and strengthen our communities.
The effects of self-expression and creativity on our mental health and well-being have been widely documented. Everyone can benefit from incorporating creative self-expression into their wellness routine. Activities as simple as doodling have been shown to activate the reward pathways in our brain: elevating mood and making us feel better. In addition, creative self-expression can be a powerful tool to help us heal and maintain our mental wellness.
In this activation kit you'll find several tools to inspire your creativity and express your support for mental health awareness all month long. New activities in this kit include a post-it wall art activity with a writing prompt for participants to respond to, sidewalk chalk stencils with chalk, and seed packets that can be utilized for a group gardening activity or as a giveaway item at events.
Other items in the Activation Kit include:
Stickers

Temporary tattoos

Mental Health Matters Month poster

Mental Health Support Guide brochure

Ribbon cards

Bracelets
Our Online Activation Kit includes even more ideas and resources to keep your community engaged throughout Mental Health Matters Month. Find:
An activity guide with ideas about how to implement activities week by week throughout the month to maximize engagement

Prewritten posts and images for social media

Instagram story templates and stickers

Coloring pages

Printable "take one" posters

Prewritten emails and a drop-in article

Draft proclamation for your local government
Stay engaged with us on Facebook, Twitter and Instagram by tagging @EachMindMatters, and using #EachMindMatters and #SanaMente.
If you have questions about Each Mind Matters, SanaMente or Mental Health Matters Month, please reach out by emailing info@eachmindmatters.org.