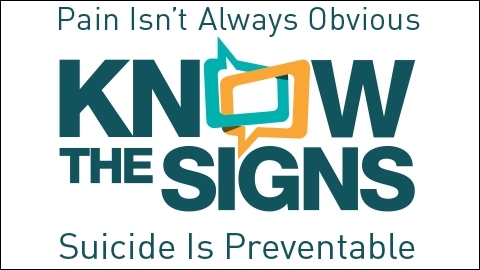 The October 23, 3018 webinar provided information, resources and programs to support advancement of suicide prevention efforts for youth in schools and communities. It provided an overview of:
Policy updates to go beyond AB2246. This discussion included a review of revisions to the state mandate (AB2246) requiring all school districts to implement suicide prevention policies, new policy updates and potential opportunities available for staff and student engagement (featuring Monica Nepomuceno, Education Programs Consultant for the California Department of Education). 
Postvention: Responding after a suicide death in the school community. Principal Robert Coppo from Torrey Pines High School shared lessons learned and the importance of having a "Postvention Plan" in place based on his school's experiences of losing students to suicide. 
How to Engage Parents in Mental Health and Suicide Prevention. Retired Principal Scott Fisher (Poway Unified School District) shared the initiative "What I Wish My Parents Knew" as an example of an innovative way to bring parents and the community together to raise awareness about issues facing teens. The presentation also discussed resources for replicating this initiative in other communities. 
More than a Film Contest-The Directing Change Program and Film Contest. Alex Graham, an educator from Canyon High School in Orange County, shared how he has incorporated the Directing Change Program and Film Contest into his annual curriculum. Mr. Graham discussed the benefits of having students engage with the topics through the creative process and how participation has impacted the classroom climate in positive ways. 

 
This webinar is hosted by Each Mind Matters: California's Mental Health Movement and is part of statewide efforts to prevent suicide, reduce stigma and discrimination related to mental illness, and to promote the mental health and wellness of students. These initiatives are funded by counties through the Mental Health Services Act (Prop 63) and administered by the California Mental Health Services Authority (CalMHSA), an organization of county governments working to improve mental health outcomes for individuals, families and communities.