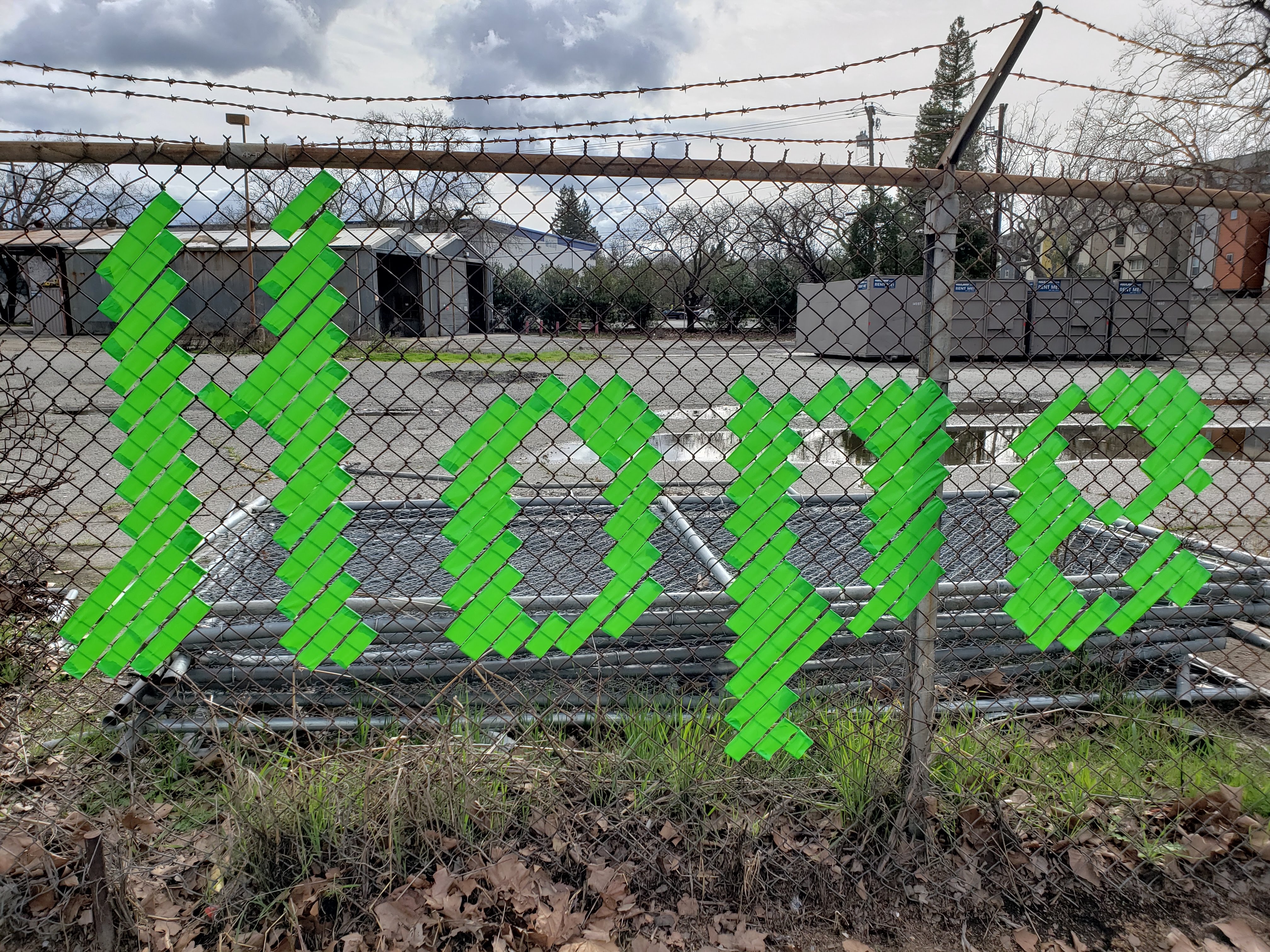 Drawing inspiration from street art and the theme of #StrengthInCommunity, this fence activation is fun, easy, and will spark conversations about mental health across the state.
Here are the materials you need to execute this installation:
Lime green duct tape - this can be found online or at your local hardware store
A 5"x7" postcard explaining the installation to people who are walking by
Zip tie to secure the postcard to the fence
To complete this activity, you will need to find an area on a chain link fence that is at least a few feet wide. Be sure to get permission to use the fence for this activity! Look for a fence in an area that has a lot of foot traffic.
Once you have selected your location, visit EachMindMatters.org/fence for detailed instructions that will show you how to place the duct tape. On this page, you will find templates for the words Hope, Ánimo, Fuerza, and the lime green ribbon.
When you have set up your fence activation, please share photos of your fence with us! Via social media, tag @EachMindMatters and use the hashtags #EachMindMatters and #StrengthInCommunity so we can share your work with our followers.