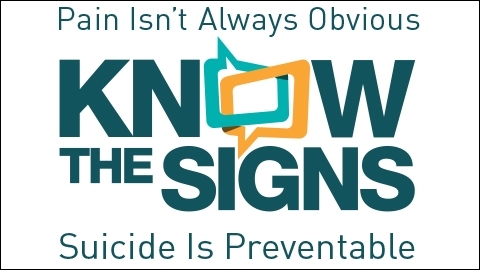 From social media to the Sunday paper, classrooms to kitchen tables, Netflix's show "13 Reasons Why" is provoking lots of conversation. As the choruses of praise and protest get louder and louder, they spotlight the undeniable truth that we weren't talking enough about suicide and suicide prevention before. Below are a few tools to begin these much-needed conversations about mental health and suicide prevention.
As a starting point, take a look at the ideas for school-based suicide prevention activities, an overview of a 13 Reasons Why Not activity, and share this drop-in article: One Good Reason to Talk About "13 Reasons Why": To Help Save a Life.
The

Suicide Prevention 101 Prezi

provides information about the warning signs for suicide and how to provide support intertwined with short youth-produced films.

The

Directing Change Program & Film Contest

encourages young people ages 14-25 to create 60-second films about suicide prevention and mental health. Host a local screening, encourage young people to submit a film to the contest or host a local screening, or ask your local movie theater to show a film. To view and download films and find several suicide prevention resources for schools and young people, visit

DirectingChange.org

.

Active Minds Suicide Prevention Month 2017

is encouraging supporters to highlight the reasons they speak up about mental health and suicide prevention by using the hashtag #ReasonsISpeak and cumulating in Active Minds National Day Without Stigma. A cornerstone of Active Minds Suicide Prevention Month is their blog series, which features the stories of suicide attempt survivors and survivors of suicide. For blogs, social media events and Twitter chats visit

ActiveMinds.org/SuicidePrevention

.