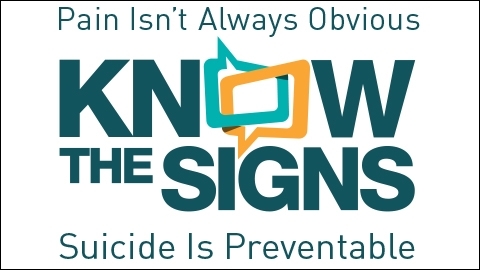 This September 12, 2017 webinar provided information on resources and programs to engage youth in suicide prevention and mental health awareness. View the webinar to: 
• Learn about resources and programs for elementary, middle, high school and higher education settings 
• Discuss available trainings, resources and programs to support the implementation of AB 2246 
• Hear about school and community-based mental health and suicide prevention youth engagement activities implemented by Each Mind Matters mini grant recipients 
• Learn about these specific programs: Walk in Our Shoes, Directing Change, NAMI on Campus Clubs, Active Minds 
• Receive information about the 2017 Suicide Prevention Toolkit and resources specific to schools, youth and 13 Reasons Why 
• Ask questions and share your own activities and lessons learned   
This is the second webinar in the 2017-18 Each Mind Matters webinar series. All EMM webinars can be accessed on the Each Mind Matters Resource Center at www.emmresourcecenter.org.
Instructions
To view the recording, click "View Webinar" on the right-hand side of this page under the heading "External URLs." A PDF copy of the slides is also included for download.