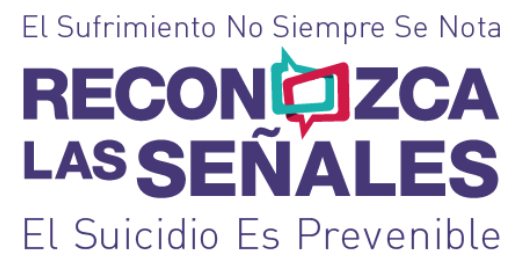 This four-panel, pocket-size brochure provides information about warning signs, how to find the words to offer support to someone and a link to the campaign website for national and local resources.
El folleto es tamaño de bolsillo y se divide en cuatro paneles. Este folleto proporciona información de como reconocer las señales para ofrecer ayuda, y contiene el enlace al sitio web para mas recursos.
Instructions
Printing/Construction – Use the print ready version named KTS Brochure SPN print with crop marks to send the file to a professional printer. Make sure your printer is aware that this file contains crop marks and bleeds. Use the brochure named KTS Brochure SPN to print on your home or office printer or to send the file to Kinkos.
To customize the brochure with your own resource, you can add this to the white talk bubble on the last page by using the customizable pdf file. There is a version with and a version without crop marks. When printed flat, the brochure will be 17" wide by 5.5" tall. This brochure is a double gatefold, which means it folds into itself twice from the center (more information on folding here). After folding, the brochure will measure 4.25" wide by 5.5" tall. We recommend printing full color, double sided, on opaque white 40-60 lb. weight paper.
For best results, we recommend sending this piece to a printer; however, you can print from your home or office computer. You will need to print on a tabloid size sheet of paper (11" x 17") and fold your paper in half so that your brochure is now two-sided. From here, you can proceed with the double gatefold as described.
Brochures are also available for purchase through the Each Mind Matters Shop.
Para imprimir el folleto, use la version "KTS Brochure SPN" con las marcas de corte y manda el archivo a una imprenta. Asegura que la impresora tenga en cuenta que el archivo contiene marcas de corte. Puede usar esta misma version para imprimir el folleto de su hogar o oficina o puede mandar el archivo a Kinkos.
Para personalizar el folleto con su propio recurso, puede agregar la información sobre la burbuja blanca que se encuentra en la ultima pagina. Las dimensiones del folleto desplegable son 17x5.5 pulgadas cuando abierto. Despues de doblar el folleto mide 4.25x5.5 pulgadas.
Nuestra recomendación es de imprimir el folleto en color, doble cara, en papel blanco y de tamaño 11x17 pulgadas. Para mejor resultados, nuestra recomendación es de utilisar los servicios de una impresora. Los folletos también estan disponible para venta en la tienda de Each Mind Matters Shop.