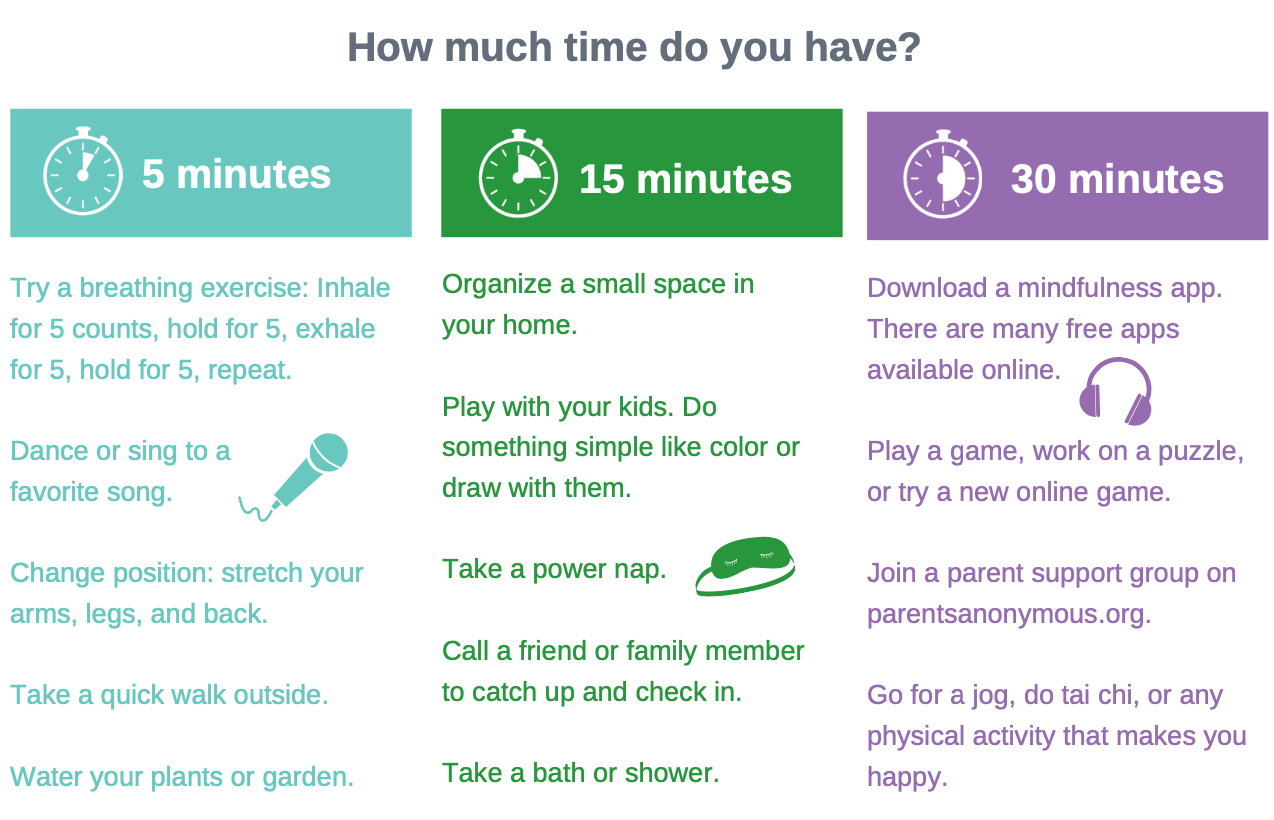 To support parents at this challenging time, Each Mind Matters created Self-Care Tips for Parents, a new resource that provides helpful self-care tips that can realistically fit into busy schedules. Whether parents have only five minutes or an hour, self-care is critical to helping them give their best selves as they take care of the ones they love.
Instructions
The tip sheet is provided in a viewable PDF. Download and open in any PDF reader, including Adobe Acrobat.
Print the tip sheet out and stick it on your refrigerator!