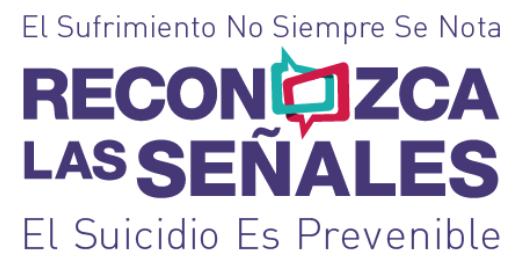 Reconozca las Señales tent cards ready to print for outreach efforts.
Archivo de diseño para Reconozca las Señales estan listos para imprimir y distribuir.
Instructions
To print these tent cards, you will need to send the downloaded file to your local printer. To use the tent card, download the print ready PDF file. Printing and folding instructions are labeled on the PDF and Design file. To customize the card, send the downloaded Adobe InDesign package called TentCard_BusinessCard.zip, send to your printer and ask them to place your contact information in the pre-placed text boxes on the front and back side of the card (i.e.- crisis line or website).
*Be sure to refer to the brand guide before adding any content.
Para imprimir estas tarjetas, necesita descargar el archivo en PDF a su impresor. Instrucciones para doblar la tarjeta estan etiquetado en el archivo. Para personalizar la tarjeta, envie el archivo TentCard_BusinessCard.zip a su impresor y le pide que le agrege su informacion en los cuadros de textos en frente y detras de la tarjeta (por ejemplo, linea de crisis or pagina web).
*Asegúrese de referirse a la guia de marcas antes de agregar nuevo contenido.