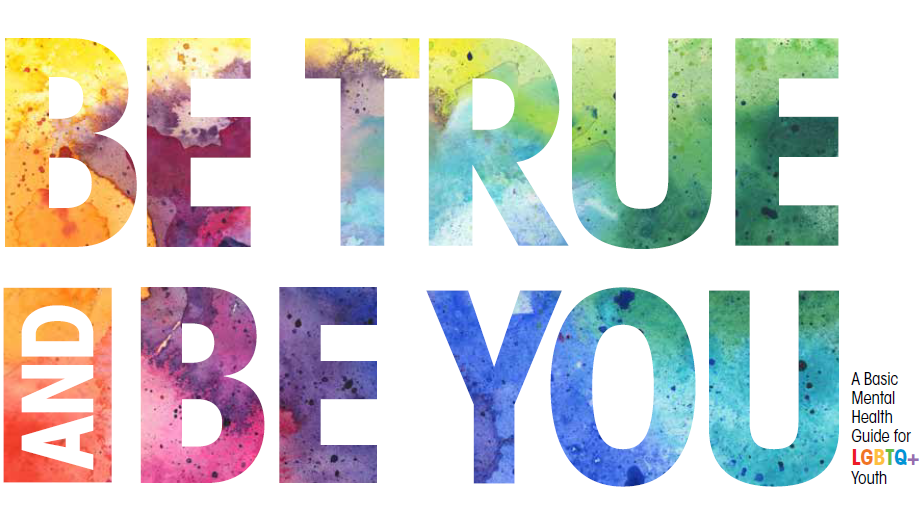 A mental health guide for LGBTQ+ youth.
Instructions
On this page are a high res printer-ready version of the booklet, a lower res "digital" version for reading and sharing online and an "office printer" version that will use less printer ink. To print in black and white in your home or office, simply change your print setting to grayscale.
Download the Workgroup Letter for more information on how this resource was created. 
The Be True and Be You Booklet is also available for purchase through the Each Mind Matters Shop.